A Journey
November 3 @ 7:00 PM

-

8:30 PM

Free
Embark on an epic adventure called "A Journey" where we'll explore uncharted territories, create unforgettable memories, and discovery!
"A Journey"
is a musical solo performance that portrays seven historical women from different eras, who share their stories through song, movement and dialogue. These women show how their faith, hope and calling helped shape the America we know today. They include an African queen, Harriet Tubman, Sojourner Truth, Rosa Parks and more. Their stories are full of joy and sorrow, and they reveal the strength and courage of womanhood, which is often overlooked in American history.
After each show, we invite the audience to stay for a talk-back session, where they can give their feedback and tell their own stories. This enriches the theatrical experience and creates a space for dialogue and connection. As we celebrate these historical African-American women and their journeys, we also celebrate our own journeys. We need to tell our stories and listen to the stories of others with respect and compassion. We need to live, love and cherish each other, because this is OUR JOURNEY.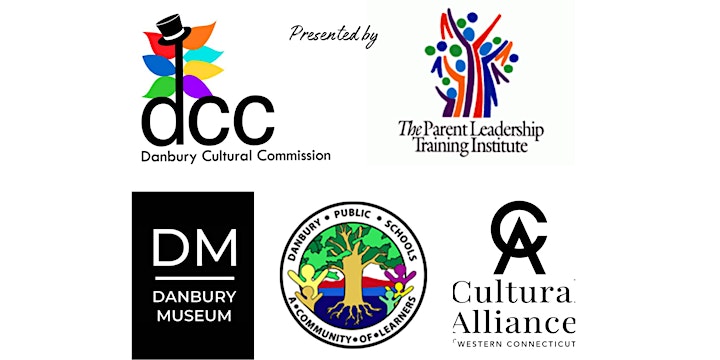 ABOUT THE PLAY
Full show 60-70 minutes with an audience talk-back after the performance
"A JOURNEY…" by Kimberly Wilson is an intricate look at the Black experience told through the eyes of the Black woman and performed by professional actress and singer Kimberly Wilson. A Weston, CT resident, Ms. Wilson skillfully tells of the struggles and influence of Black womanhood with courage, dignity, faith, hope, and strength in perfect lockstep with the history of the United States. Seven women, seven pivotal generations, present to you their stories through song, movement and dialogue and how ultimately their faith, hope, and calling help shape the America we know today. Joyful celebrations and painful reflections are rendered artistically to tell a story of persistence and courage and how our Black womanhood, not always intricately woven into the tapestry of American history, is another thread that weaves together the fabric of America's History. Included in this journey are historical reflections from a Native African Queen, a Slave Girl, Harriet Tubman, Sojourner Truth, Rosa Parks, Maya Angelou, and more.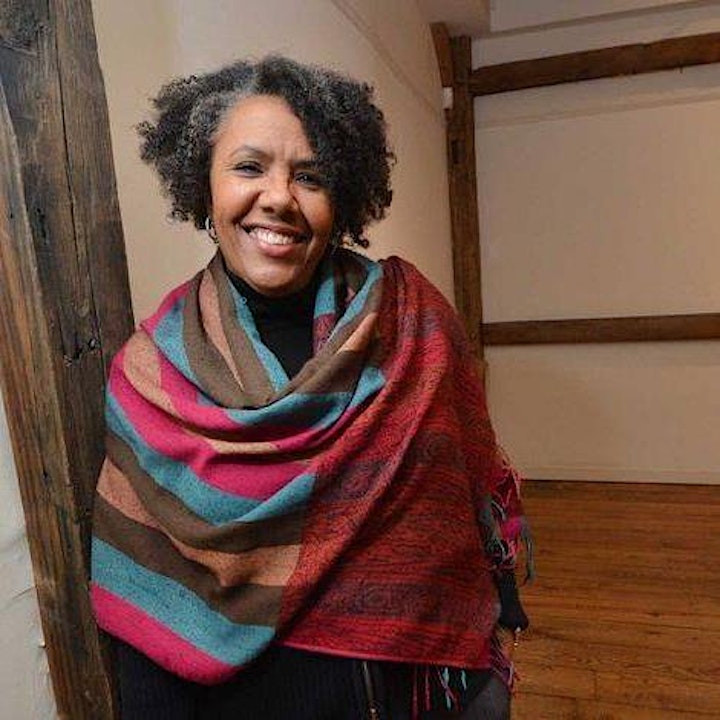 About Kimberly Wilson
Originally from Minneapolis, MN, Kimberly Wilson first pursued theater while in high school, studying and performing at the Minneapolis Children's Theatre and in local community and professional theaters. Kimberly was a founding acting company member of Mixed Blood Theater in Minneapolis.
After graduating from Breck School, Kimberly attended Howard University in Washington, D.C. majoring in Theatre and the Fine Arts. Kimberly has appeared in numerous Minnesota theaters, At the Foot of the Mountain, Brass Tacks Theater, Illusion Theater, Minnesota Festival Theatre, Mixed Blood Theatre, Park Square Theater, Theatre in the Round, Penumbra Theatre, and the old Shoestring Playhouse, to name a few. Ms. Wilson also co-produced a radio program called GRACENOTES at KMOJ-FM.
Kimberly was crowned Miss Black Minnesota in 1984. She continued her professional acting career performing in national television commercials, stage and touring productions. Kimberly has performed in many mainstage and touring productions, notably: "AINT MISBEHAVIN", "FOR COLORED GIRLS", "THE GREAT WHITE HOPE", "THE SUNSHINE BOYS",'THE SHADOW BOX", "BLACK CYCLE", "BROTHER CHAMP", "GLORY ROAD", "A CIVIL WAR CHRISTMAS", "A-MY NAME IS ALICE", "LITTLE SHOP OF HORRORS", "THE RESURRECTION OF LADY LESTER", "MOTOWN MADEMOISELLES", "RAGTIME the MUSICAL" and more.
In 1999, Kimberly produced and co-starred with her sister Peggy Jorgensen of Redding, CT in the comedy play "A COUPLA WHITE CHICKS SITTIN' AROUND TALKIN", its first production with an all-Black cast. Now a resident of Westport, Connecticut, Kimberly has written her own one-woman shows, "THE SPIRIT OF BLACK WOMANHOOD" and "A JOURNEY". She has performed these shows in Connecticut and New York for Black History programs over the past 18 years.
In 2007, Kimberly proudly made her New York film debut of "THOSE PEOPLE" garnering credits of Actor, Producer and Production Manager. Since 2012, she has been performing "A JOURNEY" in theaters, schools, universities, churches, libraries, historical societies, and community organizations throughout the country. In 2016, Kimberly was awarded the Best Playwright Award for "A JOURNEY" at the Atlanta Black Theatre Festival. She continues to schedule bookings, celebrating Black History 365 days a year! Contact via TheWilsonProductions@gmail.com.