RENEWAL Sculpture Exhibit and Artist Reception
May 19 @ 5:00 PM

-

8:00 PM

Free
Works featuring Eric Camiel, John Casey, Stephanie Dee, Jurg Lanzrein, Brian McCarley, Mathew Weber
SCULPTURE EXHIBIT & ARTIST RECEPTION
RENEWAL
C u r a t e d b y Brian McCarley
Aquila's Nest Vineyards, 56 Pole Bridge Rd., Newtown, CT
19 May 5-8 PM
food truck available | complimentary glass of wine
RSVP by May 16
Featuring works by
Eric Camiel
John Casey
Stephanie Dee
Jurg Lanzrein
Brian McCarley
Mathew Weber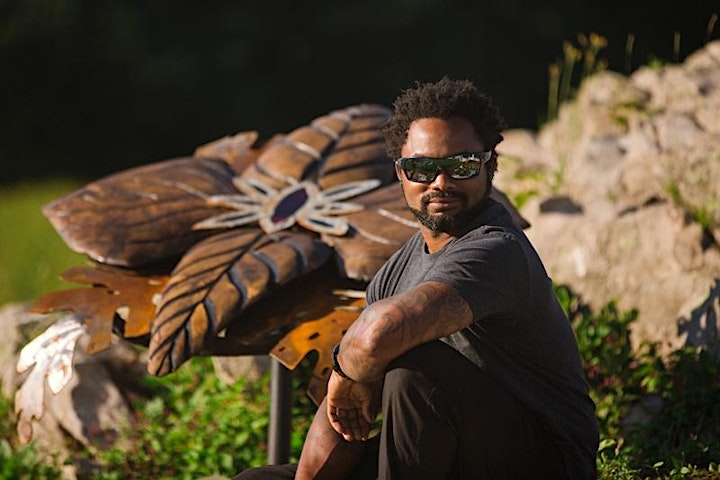 Brain McCarley
Brian "Antonio" McCarley is a visual artist based in Danbury, Connecticut. As a curator, he looks for art that contains creative energy, unknown process, and falls within the realm of "High Art" instead of "Applied Art". The curator process encourages time spent with artists learning about their work and who they are; time not often allocated to the passing public. Brian has extensive experience in a myriad of materials which enables him to have knowledge of how many sculptures come to be, therefore, adherence to the idea, story, or overarching theme are important to him. 
In 2014, he received his B.S. in Justice and Law Administration with a minor in Studio Art, followed by an M.S. in Educational Psychology in School Counseling. Brian also has a master's degree in Fine Art. He currently works within the Danbury Public Schools as the School Climate Specialist.
After returning to Connecticut from 8 years' service in the U.S. Navy, Brian rediscovered his passion for the arts during his first year as an undergraduate student. Brian draws most of his inspiration from his experiences in the military and from old, discarded items. He often uses these items in his work, which range from painting to sculpture.