Creativity In Balance
June 13 @ 12:30 PM

-

2:30 PM
Peruvian and Jamaican eats | movement and performance | live music | outdoors on rooftop of Patriot Garage downtown Danbury

Photo credit: John Kane
Savings Bank of Danbury invites you to come out and join us on the rooftop of Danbury's Patriot Garage. Enjoy authentic Peruvian and Jamaican eats provided by Empire of the Incas and Opal's Kitchen. Two flavorful and distinct ethnic cuisines to satisfy your tastes.
Enjoy performance featuring Pilobolus and their interactive movement training entitled Connecting with Balance to help us reconnect with our bodies and environment as we work our way out of isolation. Additional performance art choreographed by Raymond Pinto. Introducing IMPAC and a collection of photography prints to support underserved communities. (Scroll below for details)
This outdoor event is a rare treat to connect with community and creativity.
Please allow time for parking. Program begins promptly at 12:45 PM.
Bring your own lawn chair!
Parking
Street parking free on Sundays. Patriot garage $4/car to support staff for the day.
Rain or shine – In the event of bad weather, the event will take place one level below the rooftop.
Important notice re COVID-19: Please note all local, state, and CDC guidelines related to COVID-19 will be followed for this event. We encourage you to follow these necessary safety precautions.
Live Music by John Fazio Jr.
About Pilobolus
Since 1971, Pilobolus has tested the limits of human physicality, exploring the beauty and power of connected bodies. We bring this tradition to global audiences through collaborations with incredible influencers, thinkers, and creators – and we reach beyond performance, bringing storytelling expertise to diverse communities, brands, and organizations, through designed exploratory experiences. Pilobolus has created over 120 pieces, performing for 300,000+ people each year. Honors include a TED Fellowship, a Grammy® Nomination, a Primetime Emmy® Award, and several Cannes Lion Awards. Pilobolus has collaborated with over 75 brands and organizations, creating bespoke performances for television, film, and live events.
Connecting with Balance
Connecting with Balance is a workshop tailored to help people of any age reconnect with their bodies and environment. Exercises in mobility and balance encourage participants to maintain and improve balance, think creatively, and build community through social engagement. Anyone can participate. No previous experience is required, and no special equipment needed.
Performance
ALRAUNE (1975) (DUET/08 Minutes); Choreographed by Alison Chase and Moses Pendleton; Music: Robert Dennis; Costumes: Malcolm McCormick; Lighting: Neil Peter Jampolis
Lunch Options
Empire of the Incas – Peruvian
Menu Choices:
Ceviche Your choice of seafood cooked in fresh lime juice with red onions, garlic & cilantro }Choices: White Fish • Shellfish* • Shrimp • Everything!
Lomo Saltado Your choice of meat or seafood stir-fried with red onions & tomatoes mixed with french fries. Choices: Beef • Chicken • White Fish • Shellfish* • Shrimp
Arroz Chaufa Peruvian fried rice with chopped red peppers, scallions, garlic, scrambled eggs & your choice of meat or seafood. Choices: Beef • Chicken • White Fish • Shellfish* • Shrimp
Opal's Kitchen – Caribbean
All meal options include a side of Rasta pasta and steamed cabbage. Menu Choices:
Honey glazed sweet & spicy chicken
Jerk Salmon, and
Curry boneless chicken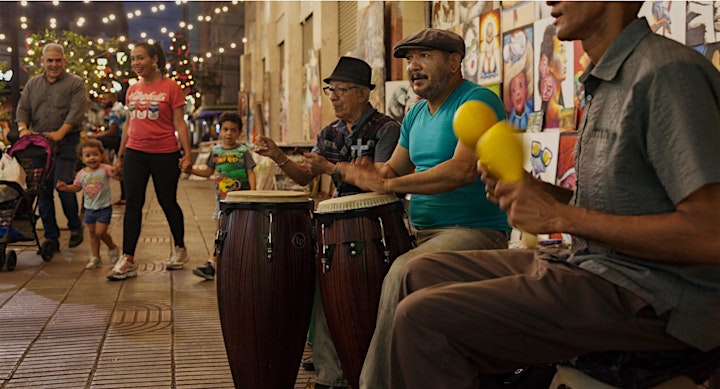 About IMPAC
International Missionary Performing Arts Community (IMPAC) was founded in 2016 by Jermaine Bolton. The vision of the company was initiated out of his interest to serve families, communities, entities existing in socio-economic, underserved settings similar to the one in which he was raised.
Gifted in the performing arts, Bolton saw it fit to combine passion with desire, meaning; he sought to execute humanitarian/missionary causes, using the arts he loves as a vehicle to make a difference.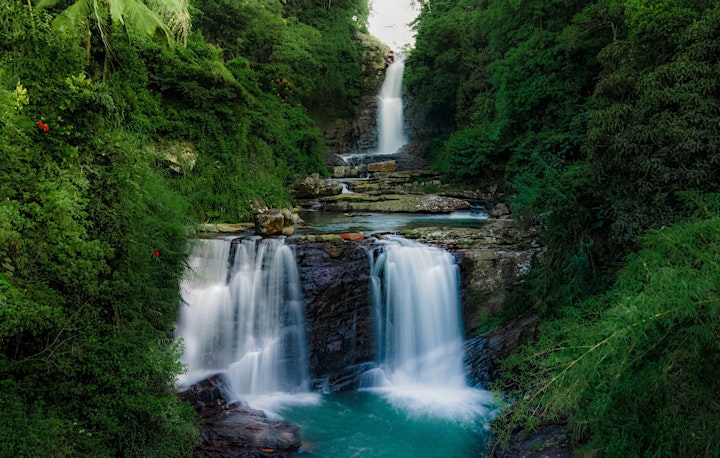 Support our Partner and their mission with a purchase of one of these beautiful and limited photographs.
Landscape and Nature Photography: The Ethereal Collection. Available in selective size formats, limited edition prints.
The Ethereal Collection features picturesque, breathtaking scenes of Sri Lanka, Photographed by Iresh Udayanga. These astounding images are being sold in support of families, communities and human service organizations existing in low-socio economic, underserved settings.