This painting captures the beauty and essence of the female gaze kissed by sun.
30% of sales supports the Cultural Alliance.
Alex Ranniello is a painter based in Bloomfield, CT. His forte is portraiture and figure paintings in oils. His paintings embody the high spirits of summertime, reflecting the human spirit through bright luminous color palettes, gestural brushstrokes. In his oil paintings, Ranniello seeks to initiate classic summertime scenes by staging his own pool and beach photoshoots to paint from. The titles are derivative of the many cities and landmarks of California and the West Coast.
Additionally in his studio practice, Ranniello does privately commissioned work in colored pencils, inks & watercolors, pastels, and charcoals. He also paints publicly commissioned murals across Connecticut. His work is influenced by greats of 20th century painting; Wayne Thiebaud, David Hockney, and Richard Diebenkorn. He also channels today's working painters from the SoCal and Bay Area such as Danny Heller and Eric Nash.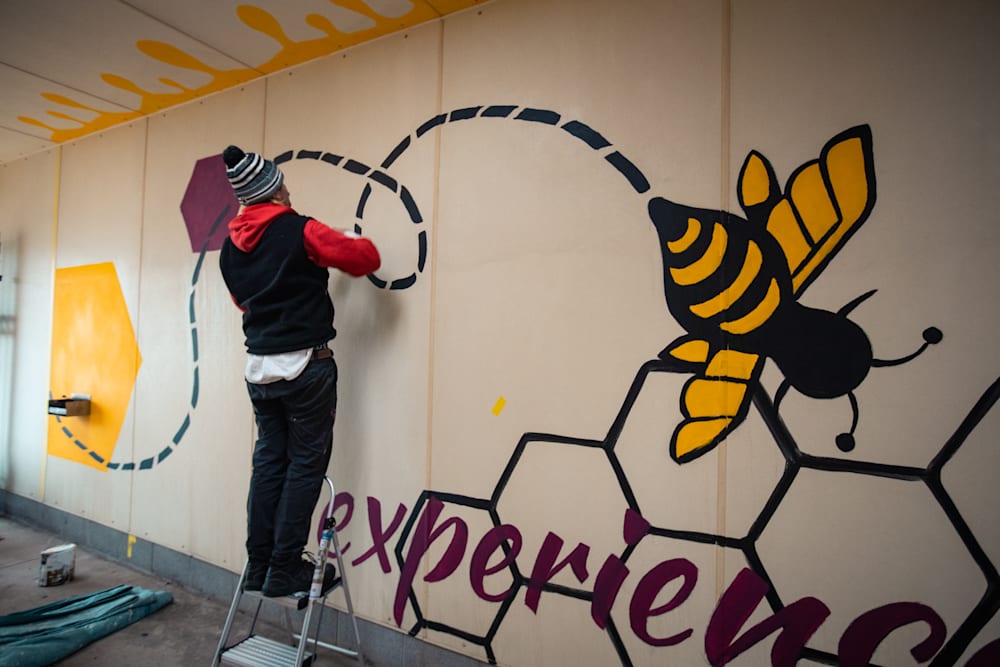 http://alexandercalifournia.com/